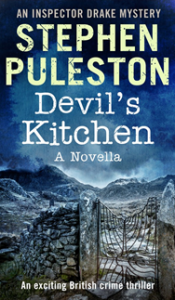 Devil's Kitchen audiobook now available on audible 30 day FREE trial
Great news! Devil's Kitchen is now available as an audiobook.
I was lucky enough to be present for the first recording sessions. It was a fascinating experience and really interesting.
Listening to an accomplished actor performing the words I had written was enthralling.
Richard Elfyn was born and raised in Pwllheli in North Wales so he had a natural affinity to the area that features in the Inspector Drake novels. His performance of the novels brings the whole story to life.
Devil's Kitchen is available FREE on Amazon's 30 day trial in audible.