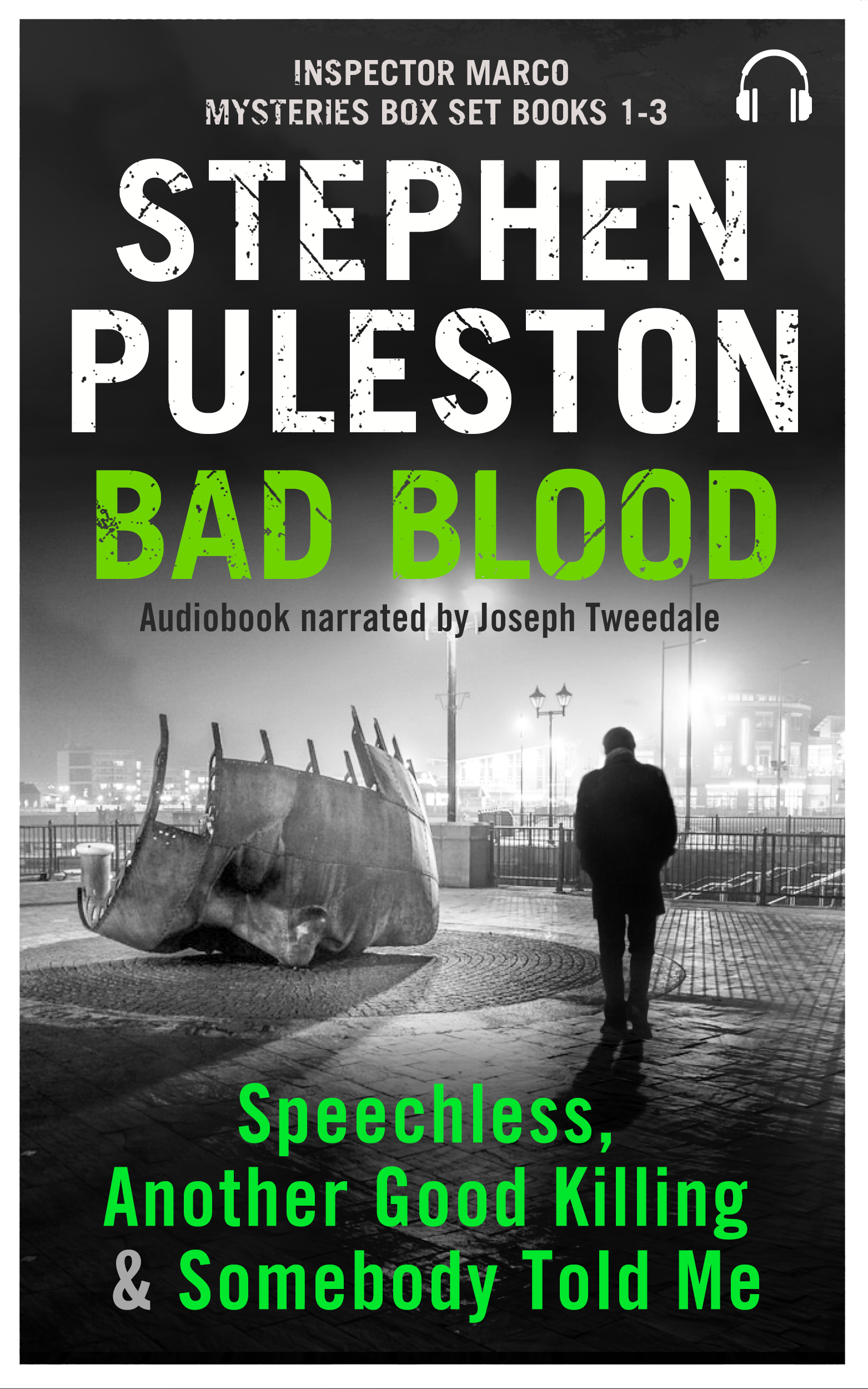 Bad Blood Books 1-3
Every murder has a motive, every killer leaves a trace. Thankfully Detective Inspector John Marco is on the case.
Detective Inspector John Marco loves his job, his mother and Cardiff City football club – not always in that order. And he battles the criminals determined to break the law in Cardiff the capital of Wales.
Bad Blood: Books 1-3 includes three novels, Speechless, Another Good Killing and Somebody Told Me. If you like engaging mysteries full of twists and turn and believable characters, then you'll love Stephen Puleston's unputdownable box set.
Available on KINDLE. 

'An excellent series of police procedural stories with a generous sprinkling of clues and a cast of characters that changes and moves around the central character John Marco.' Criticus – Amazon 5* review
'Brilliant. Exciting suspense. Action from start to finish.' TimGrant – Amazon 5* review
Other books in the John Marco series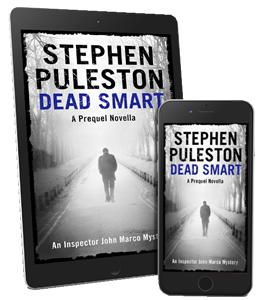 Join my Readers Club for your FREE novella.
Sign up today for a copy of Dead Smart the prequel novella in the Inspector Marco series and for regular newsletters and special offers.