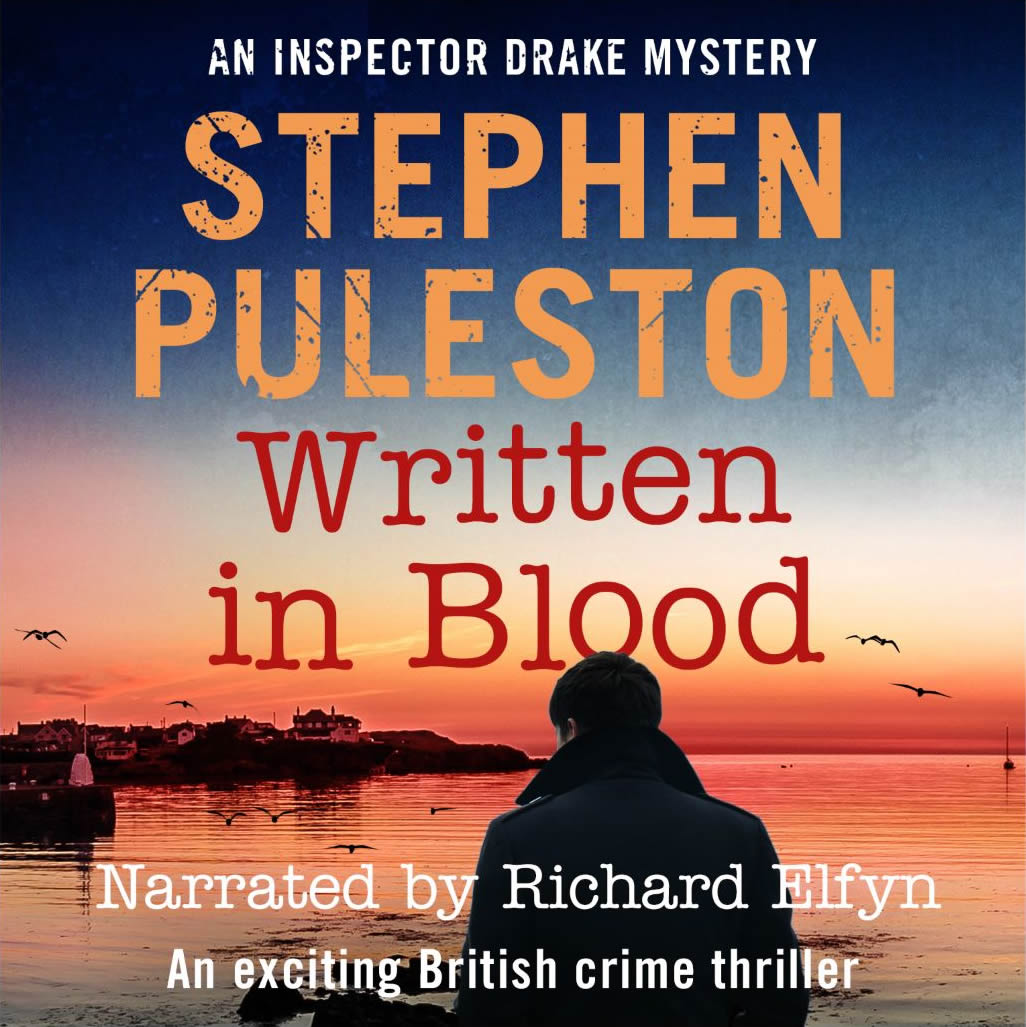 Written in Blood Audiobook
A savage death. A serial killer behind bars. Can Inspector Drake stop a clever murderer on a determined killing spree?
Inspector Drake is called to the holiday home of an eminent Manchester barrister where the grisly scene resembles a copycat killing from years previously.
Drake embarks on a frantic search to identify and warn others who might be a target. Drake knows he has a determined killer to catch. And with his own reputation and the integrity of the Wales Police Service on the line he cannot afford mistakes.
Can he catch the killer and avert more deaths?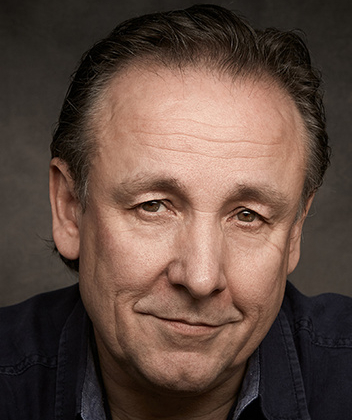 Written in Blood narrated by Richard Elfyn
Bafta winning actor Richard Elfyn, is one of Wales's best known performers, with credits in movies like 'The Killer Elite' with Robert DeNiro. He will be soon be seen in 'School's Out Forever' and 'Six Minutes to Midnight' with Judy Dench. On television Richard has starred in 'The Crown' as the Foreign Secretary Selwyn Lloyd, 'Keeping Faith', 'Emmerdale', 'Hinterland' and 'Stella' with Ruth Jones.
He works extensively for BBC Radio Drama and for animation vocals including voiced robots and varying monsters for 'Dr Who'. He trained at the Royal Welsh College of Music and Drama. Click below to listen to a sample of Written in Blood.

"Another great addition to the series! Elfyn is a master a switching seamlessly from one UK accent to another, keeping all the characters in character during a group conversation. His female characters sound like ladies too." 4.75/5stars. Dab Of Darkness
"Richard Elfyn ..absolutely brings the Drake books to life for me. His use of accents and his ability to present the male and female characters is brilliant. Another cracking instalment in the series." NM Audible Review
Other books in the Ian Drake audiobook series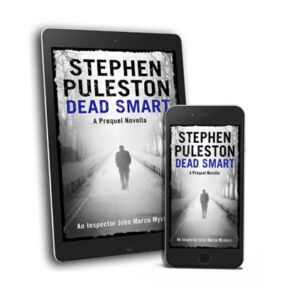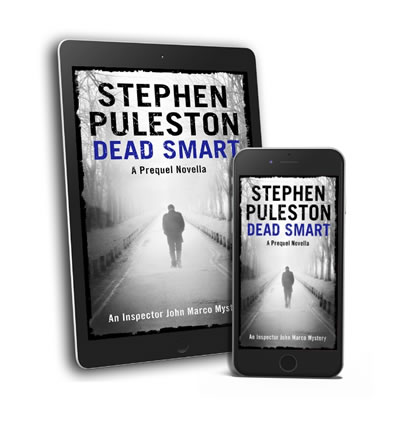 Join my Readers Club for your FREE novella.
Sign up today for a copy of Dead Smart the prequel novella in the Inspector Marco series and for regular newsletters and special offers.