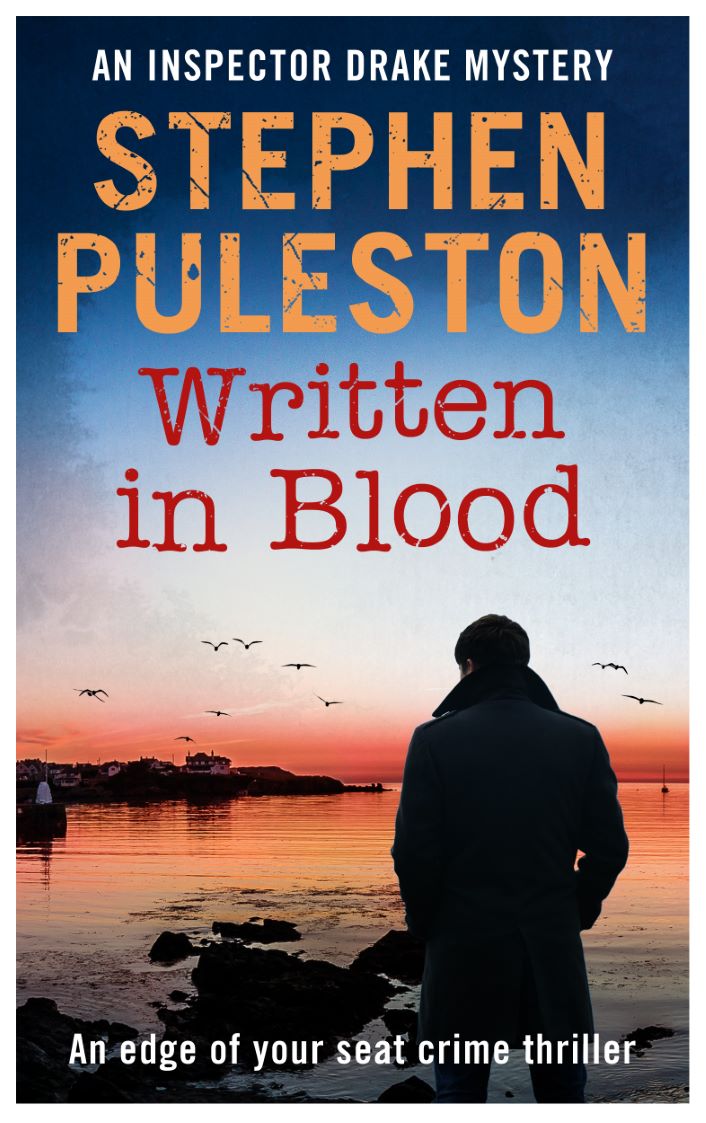 Written in Blood
A savage death. A serial killer behind bars. Can Inspector Drake stop a clever murderer on a determined killing spree?
Inspector Drake is called the holiday home of an eminent Manchester barrister where the grizzly scene resembles a copycat killing from years previously.
Drake embarks on a frantic search to identify and warn others who might be a target. Drake knows he has a determined killer to catch. And with his own reputation and the integrity of the Wales Police Service on the line he cannot afford mistakes.
Can he catch the killer and avert more deaths?
Available on KINDLE.  Also available as an audiobook, CLICK HERE.


'Yet another brilliant DI Drake book. Beautifully written, with twists and turns that you are either led into gently or have shoved in your face unexpectedly.' C Lewis – Amazon 5* review 
Another excellent murder mystery from Stephen Puleston just couldn't put it down. The characters of Ian Drake and the investigation team are believable his descriptive assessment of each of them bring them alive' Maureen D – Amazon 5* review
Other books in Ian Drake series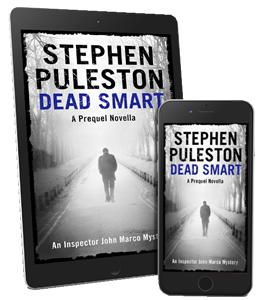 Join my Readers Club for your FREE novella.
Sign up today for a copy of Dead Smart the prequel novella in the Inspector Marco series and for regular newsletters and special offers.