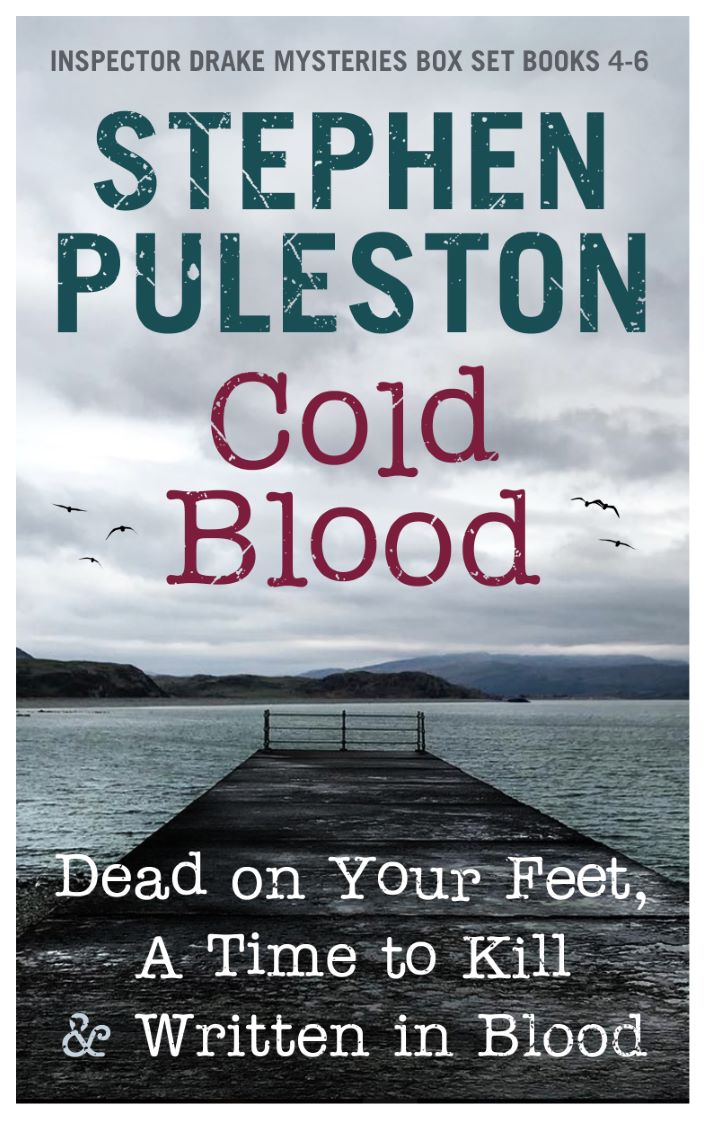 Cold Blood Books 4-6
Every murder has a motive, every killer leaves a trace. Thankfully Detective Inspector Ian Drake is on the case.
Detective Inspector Drake is based in North Wales where he was born and raised. Fighting his own demons has taken it's toll. But he knows that he has to conquer his own failings if he's to make a difference fighting crime.
Spilled Blood: Books 4-6 includes three novels, Dead on Your Feet, A Time to Kill and Written in Blood. If you like engaging mysteries full of twists and turn and believable characters, then you'll love Stephen Puleston's unputdownable box set.
Available on KINDLE. 

'Brilliant Police Detective Books.' Godiva 2000 VINE VOICE – Amazon 5* review
'This is a great series of books, clever, well written with a complex, interesting lead character.' T Wood TOP 1000 REVIEWER – Amazon 5* review
Other books in Ian Drake series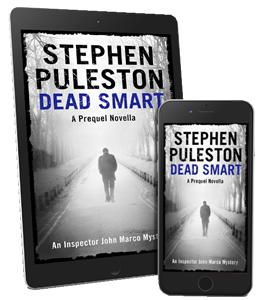 Join my Readers Club for your FREE novella.
Sign up today for a copy of Dead Smart the prequel novella in the Inspector Marco series and for regular newsletters and special offers.