American Assassin is the first Vince Flynn novel I have read and it certainly won't be the last. It is an edge of your seat, nail-chewing action adventure thriller with plenty of blood and guts to keep you turning the pages.
Mitch Rapp the hero is a 23 year old college graduate and accomplished athlete recruited into the CIA and despite his unassuming physical appearance and background is able to embarrass an experienced trainer while learning to become an agent for the CIA. Of the six intial recruits only Mitch and one other survive. At the same time we learn a lot about Rapp's background and the family tragedies that have contributed to making him what he is. The elite squad that Rapp joins is an assassination squad for the CIA but they are off the books which means the CIA gets to have deniability while getting rid of some really bad guys.
The story is well written although it does sag about a quarter or so of the way in as we get to read a little too much of the training regime and there's a touch too much repetition. The dialogue is realistic and the plot well thought through.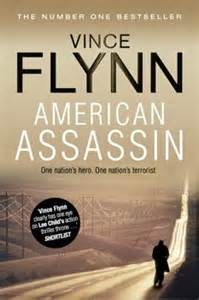 Crooked arms dealer
The action kicks off with Mitch being sent to Turkey to deal with an arms dealer. From there the story takes Mitch to Switzerland [where there is a token love interest] and Beirut. Indeed the story switched between Moscow and Germany too. It takes place against the background of a battle-scarred Beirut at the height of the civil war. A lot of the historical comment and social background are very prescient and only serves to remind us how little has changed in the middle East. At least Beirut and Lebanon are now peaceful countries.
A lot of the characters are stereotypes – the dishonest banker, the self serving politician and the duplicitous business man. But the stand out character for the book is Mitch Rapp of course and his personal journey to purge some of his past and face the future. As he embraces on his first mission he has to face the question. What does it feel like to kill? And when everything about the victim justifies his death because he's a grade one bad guy then Mitch doesn't ponder too long.
This is an accomplished thriller and I'm soon to be released film will be a great adaptation.