The Woods is a standalone thriller by Harlan Coben. It is a long time since I read a Coben novel and it reminds me of how effortless he makes writing a thriller appear. Copeland 'Cope' is an attorney with political aspirations but an event in his past comes back to haunt him and threaten his future. The reader discovers that many years ago his sister disappeared, presumed dead, with another person Perez. But when Perez turns up dead recently Cope begins to challenge everything. And being in the middle of a difficult rape trial he begins a search for the truth that threatens to reveal old secrets that threaten his future.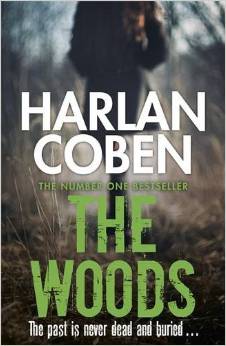 The narrative moves from the first person voice for Cope to third person for other characters and while this would daunt many less talented writers Coben makes the story come alive. It is superbly plotted and written with fantastic attention to getting the pace pitch perfect. Cope has a lot of family background to uncover about his father and mother. Cope is a widower and we learn of his family crisis when his wife died and learn about the challenges of looking after a young child single handed. The development of Cope's relationship with an old girlfriend and how it threads into the plot is handled with Coben's customary skill. There are some neat moral conflicts presented throughout the plot and the narration of the court room scene took me straight to the court room and I was rooting for Cope all along.
The characterisation is perhaps a little thin but for all is forgiven as the story manages to pull together all the loose threads and bring everything to a satisfactory conclusion. It is a thriller that rattles along giving the reader barely time to draw breath as we wonder what really did happen in The Woods.